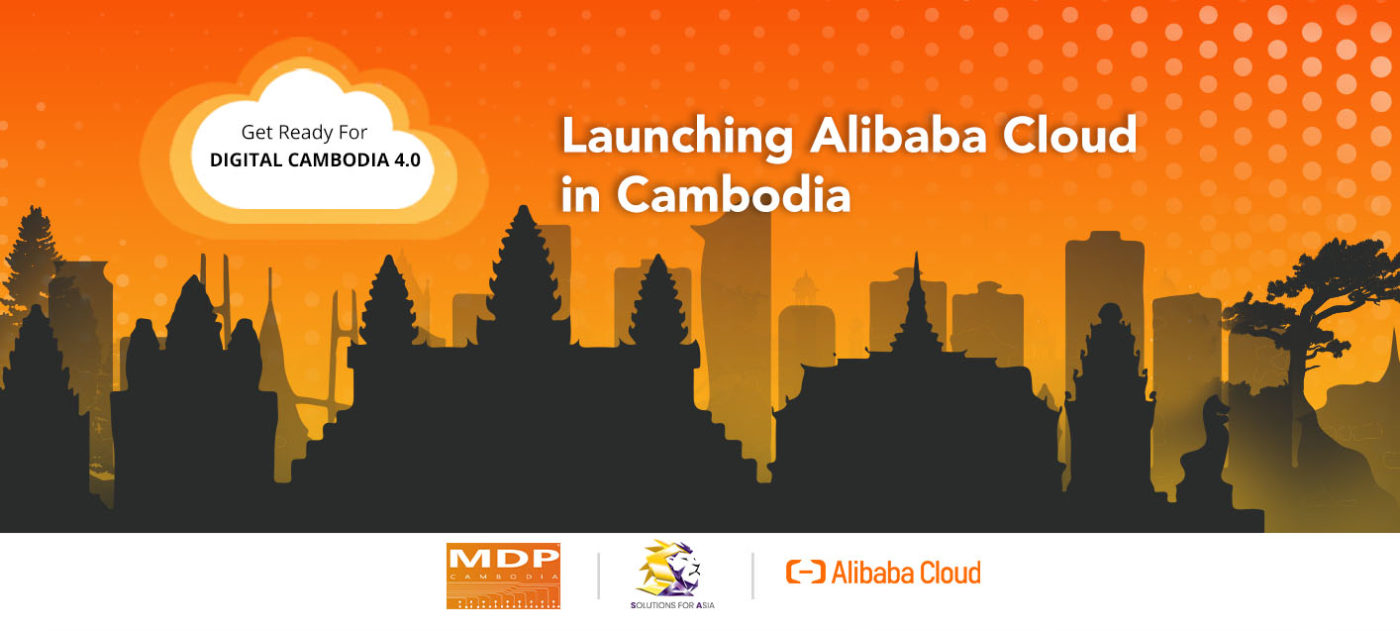 MDP Cambodia Brings Digitalisation to the Kingdom with Alibaba Cloud, Asia Pacific's #1 Cloud Provider
PHNOM PENH, CAMBODIA (April 21, 2022) — In line with Cambodia's efforts1 to build a lively digital economy that will benefit the state, business community and its citizens, local enterprise MDP Cambodia Co., Ltd (MDP), together with Singapore-based distributor SA Solutions for Asia (SA), is partnering Alibaba Cloud, the digital technology and intelligence backbone of Alibaba Group, to bring its innovative cloud solutions to facilitate secure and efficient digitalisation to the Kingdom.
MDP, the official Alibaba Cloud distributor in Cambodia, has already started to engage directly with varied local and international enterprises for Alibaba Cloud's broad-based solutions that are both cost-efficient and compliant with strict global security standards. Potential customers will benefit from Alibaba Cloud's regional expertise (ranked the No. 1 cloud provider in Asia Pacific and China) and worldwide coverage, not forgetting high data volume with minimal delays and rapid innovation with customisable solutions. With this highly anticipated launch, local access to Alibaba Cloud's reliable and world-class services will be made more seamless and convenient.
Mr. Pily Wong, CEO of MDP, says of this move to bring Alibaba Cloud solutions to Cambodia, "We saw firsthand how the global pandemic hastened the adoption of digital technologies. It is crucial that our digitalisation efforts be backed by expertise and wide-ranging solutions that are both trusted and secure. MDP is proud to partner with Alibaba Cloud to leverage its infrastructure capability, cloud security and innovative solutions across a wide spectrum of industries and businesses." Gartner ranked Alibaba Cloud No.1 in IaaS (Infrastructure as a Service) & PaaS (Platform as a Service) Infrastructure Capability in 2021, surpassing Amazon & Google while The Forrester Wave placed Alibaba Cloud in the Leaders category for public cloud container platform provider for the first quarter of 2022. Wong adds, "One of our ISP customers has benefitted from Alibaba Cloud's content delivery network with quicker response time and enhanced server performance. The stability, scalability, and high speed that comes along with its cost-effectiveness, makes the Alibaba Cloud choice an obvious one, not just for them, but also their clients. We see many more industries and sectors gaining from Alibaba Cloud's innovative solutions."
Mr. Ainsley Jong, Executive Director for SA Solutions for Asia, and also the goodwill ambassador to Cambodia, states, "The advantages of cloud adoption are evident for successful enterprises in this rapidly evolving market. SA and MDP want to use technology and digitalisation to help Cambodia increase its productivity, enhance business efficiencies and boost its economic growth. By partnering with Alibaba Cloud, we are confident this puts Cambodia on the fast track for growth and progress."
The launch of Alibaba Cloud services culminated in the MDP-organised webinar – Get Ready For Digital Cambodia 4.0 – presented by Alibaba Cloud on 21 April 2022. Current and potential customers and enterprises glened an overview of how Alibaba Cloud can help accelerate the digital evolution and easily adopt the technology to future-proof the Kingdom.