Open XDR: Making Security Operations
Who We Are
Stellar Cyber Open XDR reduces enterprise security risk
through Everything Detection & Response
Stellar Cyber Make
Security Operations Simpler
Delivering NG-SIEM, NDR, IDS, UEBA, TIP, and SOAR in an Open XDR platform
Flexible Data Resourcing
Collect data from any security product, IT, and productivity tool using pre-built integrations
Sensor-driven
Data Collection
Collect raw network and log data to identify additional threats
Data Normalization
& Enrichment
Data automatically
normalized and enriched to enable comprehensive data analysis
Automated
Threat Hunting
Schedule repeatable threat hunts across entire dataset
Multi-mode
Threat Detection
Combines static rules, supervised & unsupervised machine learning, and automated threat hunting to identify advanced threats
Machine Learning
Correlation
Creates correlated incidents providing security analysts prioritized threats to investigate
Guided
Investigations
Complete investigations faster using built-in context, increasing efficiency and effectiveness
Direct Incident
Response
Schedule repeatable threat hunts across entire dataset
WHAT ARE KEY ATTRIBUTES OF OPEN XDR?
COMPREHENSIVE
360 degree visibility by collecting, transforming the data across your entire IT Infrastructure from network, endpoints, users, cloud to applications.
INTELLIGENT
Automatic threat detection and correlation through machine learning and behavior analysis.
COHESIVE
Tightly integrated security applications working together in harmony to detect threats across the entire cyber kill chain.
RESPONSIVE
Automatic response without leaving the platform, reducing the threat dwelling time from hours/days to seconds/minutes.
EFFECTIVE
Accurate threat detection in real time by piecing together complex attacks missed by the others.
CLOUD-NATIVE
Micro-service clustering architecture scaling with the ever growing data across hybrid cloud environment.
WHAT IS OPEN XDR?
The single open security platform to easily visualize, detect, correlate, investigate
and respond to attacks in real time across your entire attack surface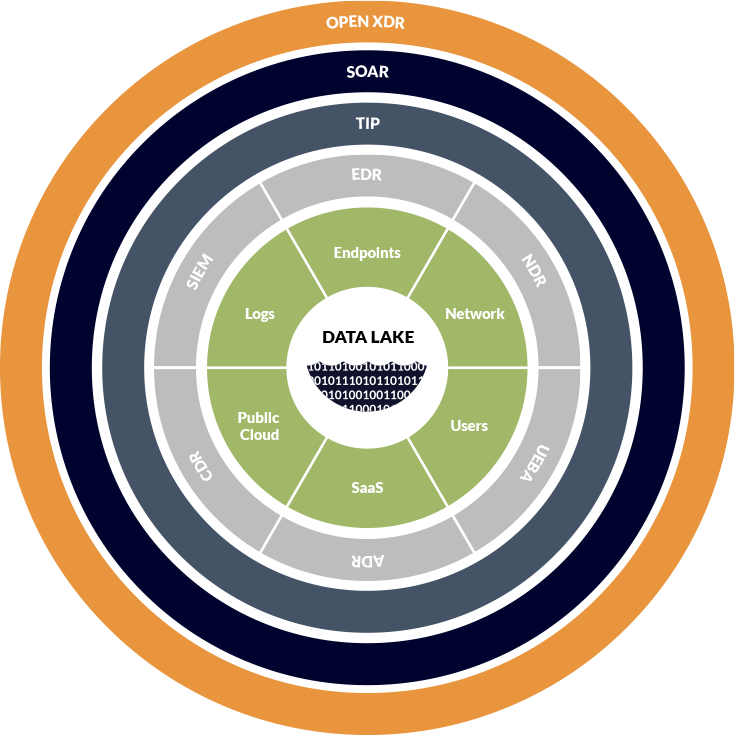 OPEN XDR TAKES SEC OPS TO THE NEXT LEVEL
From operating in a time and resource consuming manual inefficient manner with siloed tools to delivering the fast detection, investigation and remediation with automation through a consolidated and AP-powered platform.
.
OPEN XDR TIGHTLY INTERATES WITH
ALL EXISTING TOOLS
It centralizes and correlates the security data from the entire attack surface into incidents with centralized incidents response capabilities
OPEN XDR CONSOLIDATES MULTIPLE SECURITY TOOLS
A comprehensive and efficient security incident detection and response platform by combining elements of:
Security information and event management (SIEM)
Security orchestration, automation and response (SOAR)
Endpoint detection and response (EDR)
Network detection and response (NDR)
User and entity behavioral analysis (UEBA)
Threat Intelligence platform(TIP) in a cloud-native platform
With Stellar Cyber You Can…
Protect Your Entire
Attack Surface
Identify threats against your on-prem, cloud, and IT/OT environments with our out-of-the-box threat detections.
Increase SecOps
Performance
Improve MTTD by >8xand MTTR by >20x . Let your people do what they do best, let AI-driven automation do the rest.
Reduce Costs While
Simplifying SecOps
Flexible deployment options coupled with our open approach mean you control your investment strategy, not us.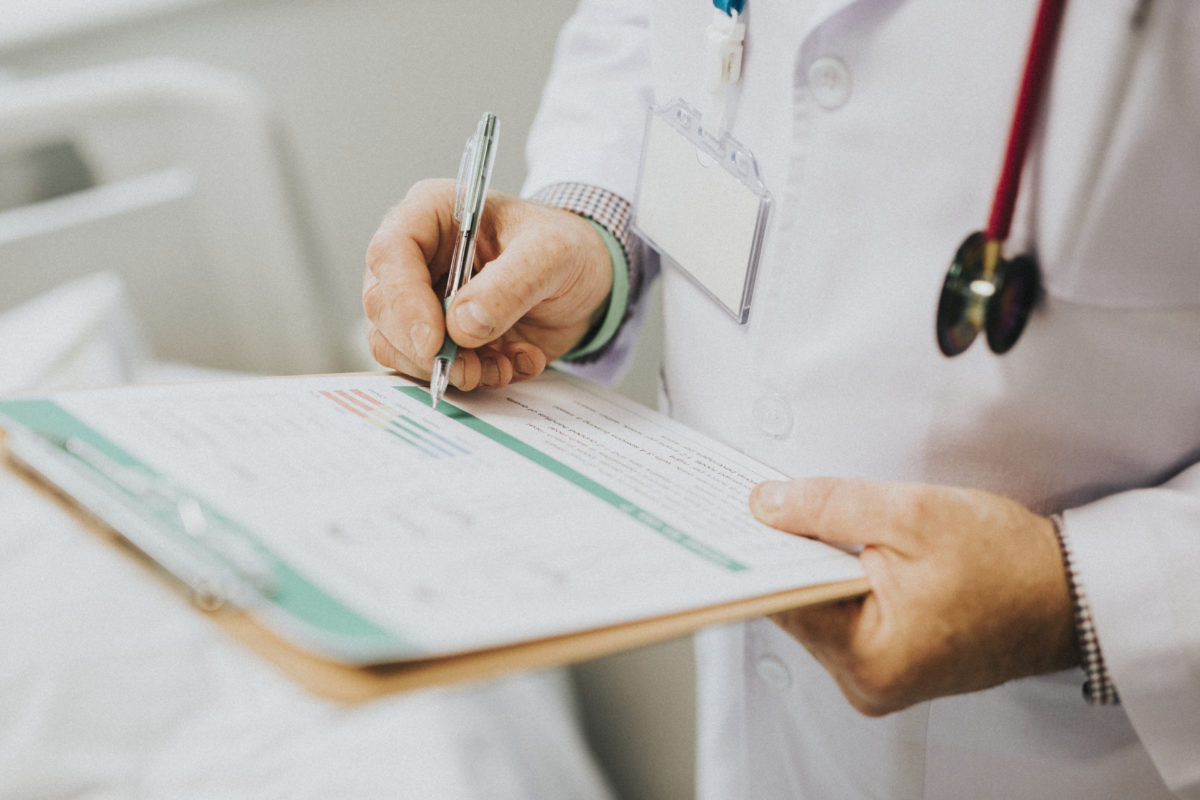 Healthcare Oranization Deploys Open XDR – Reducing Risk, Improving Performance and Dramatically Cutting Costs
A healthcare organization with multiple facilities in the Southeast sought enhanced security amidst patient billing breaches. Striving to meet HIPAA regulations and safeguard financial data, they faced escalating complexity and costs. This changed when they adopted Stellar Cyber's Open XDR platform, which effectively identifies real threats, reducing alert fatigue and significantly improving security while lowering expenses.