BANGKOK, THAILAND (September 7th 2022) – Thailand-based Computer Union Co., Ltd and Singapore-based S.A. Investment Holdings (SA Solutions for Asia) are proud to have brought together experts in the cybersecurity industry and giants in the financial and banking sectors to discuss the future of cybersecurity in Thailand.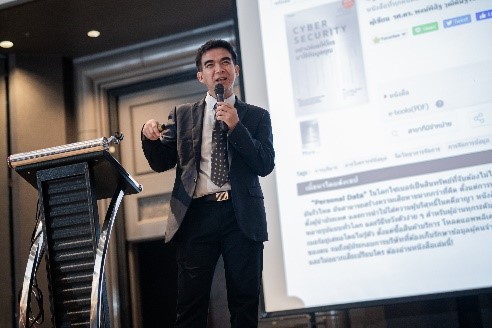 The seminar, titled 'Securing Thailand's Critical Information Infrastructure (CII) for Compliance and Data Protection (PDPA)', brought together a board of distinguished experts in cybersecurity, both local and overseas, to share their opinion on the cybersecurity landscape of today.
Mr. Thamrongsak Sirivuttinun, Managing Director of Computer Union Co., Ltd and H.E. Ainsley Jong, Executive Director of SA Solutions for Asia each gave their addresses to warmly welcome invitees from the financial and banking sectors before our full day of sharing and networking commenced.
Our speaker representatives included:
Pongpisit Wuttidittachotti, Ph.D. [Faculty of Information Technology and Digital Innovation, King Mongkut's University of Technology North Bangkok]
He Run [Solution Architect Lead, Channel Ecosystem, Alibaba Cloud]
Gerald Tan [Senior Solutions Engineer, Zimperium]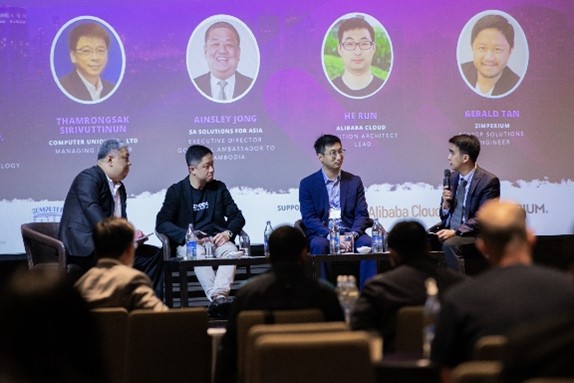 After an in-depth and informative sharing session by all speaker representatives and a hearty break and lunch, they reconvened on stage with Mr. Ainsley Jong to have a rousing discussion on the current state of cybersecurity in both Thailand as well as on a global level.
"With the current move toward digitalization, many governments, enterprises, and corporations in Asia have started to embrace this new technology. With the adoption of new technology means there is a period where new and old technology merge and it is at this point that gaps develop. SA aims to bring the best technologies in the World to where it matters the most." Mr. Ainsley Jong mentioned, emphasizing the need for constant vigilance as cyber threats grow rampantly.
Product demonstrations by Mr. He Run from Alibaba Cloud and Mr Gerald Tan from Zimperium followed to showcase the very latest in cybersecurity.