VIENTIANE, LAO PDR (June 27, 2022) — Recent regulations by the Lao PDR government to ensure compliance in how enterprises use Information and Communications Technology (ICT) have raised the question of whether companies' policies are in line with these new data and IT security standards. Supported by the Department of Cyber Security under the Ministry of Technology and Communications (MTC), Singapore-based S.A. Investment Holdings (SA Solutions for Asia) and local partner Datacom Co. Ltd have teamed up to showcase how the knowledge of privacy compliance and data protection implementation can, and should be, brought to Laos to aid in their efforts in compliance as the nation embarks on its digitalisation plans.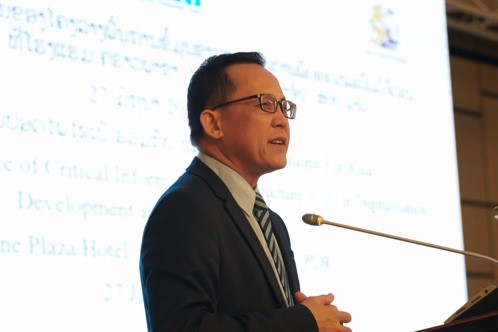 The seminar event 'The Importance of Critical Information Infrastructure (CII) in Digitalisation Development and its Challenges' brought together several of SA's principals – all established leaders in cybersecurity – to share their insights on the far-reaching impact of compliance to cybersecurity and privacy laws. The Deputy Minister of Technology and Communications, H.E. Santisouk Simmalavong, gave the opening address before participants from the government,
banking, telecommunications, and energy sectors were immersed in a full day of sharing and networking. "The seminar not only builds collaboration between the Ministry of Technology and communications, the Department of Cyber Security and SA-Solutions for Asia, but also promotes the creation and exchange of knowledge for both public and private sectors to understand and protect the privacy of critical and personal data".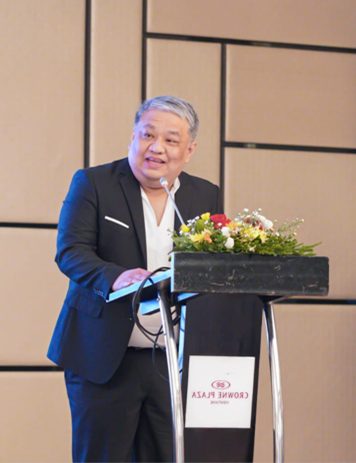 "When dealing with critical information infrastructures (CIIs), these enterprises have a greater need for compliance. The amount of personal identifiable information (PII) each of these enterprises have access to also grants them greater responsibilities to ensure data security and privacy," Mr. Ainsley Jong highlights. He adds, "It is a privilege for SA and Datacom to provide the solutions from the world's best technologies to raise Lao's compliance and data privacy to international standards."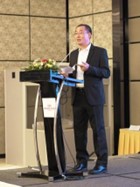 Said Director General of MTC's Department of Cyber Security, Mr.Khamla Sounnalat, "Our government is building the infrastructure, literacy and general awareness to the nation's digital ecosystem so that we can ensure an effective digital transformation. We are grateful to our long-time partners for offering their expertise and experience to help us in this essential process."
The list of guest speakers for the morning presentations included:
• Choong Hon Keat [Head of Sales and Business Development], Alibaba Cloud International Business Group
● Kenneth Koh [Regional Sales Manager], CyberArk ASEAN
● Siak Ru Ren [Regional Consulting Director (APAC)], Honeywell
Afternoon break-out sessions were organised as consultation sessions where seminar participants could interact directly with the speakers. It was also a fulfilling time to network with industry friends outside of these consultations.

Mr. Ainsley Jong, Executive Director and Founder of SA, and Mr. Thanongsinh Kanlagna, Executive President of Datacom, had partnered together since 2020 in response to the need for digital transformation and to bring innovative cybersecurity solutions to various sectors in Lao PDR.
SA and their team of principal representatives have committed to work closely with the government of Lao PDR and its forward-looking enterprises towards a digitalised Laos.