SA Solutions for Asia and Datacom Organise Exclusive Training on its Mobile Threat Defense and Data Cleansing Solutions to Lao Government
VIENTIANE, LAO PDR (March 25, 2022) — Singapore-based SA Solutions for Asia (SA) and its Lao partner, Datacom Co. Ltd (Datacom) held a full-day training session, co-organised together with the Ministry of Technology & Communications' (MTC) Department of Cyber Security, for members of the Lao government as part of its 2nd General Assembly of the Party Committee.
The morning session focused on the Zimperium mobile threat defense (MTD) app, zIPS, for 50 MTC staff, while the second session in the afternoon showcased a presentation and live demonstration of the Honeywell Secure Medium Exchange (SMX) data cleansing solution to representatives from 16 ministries.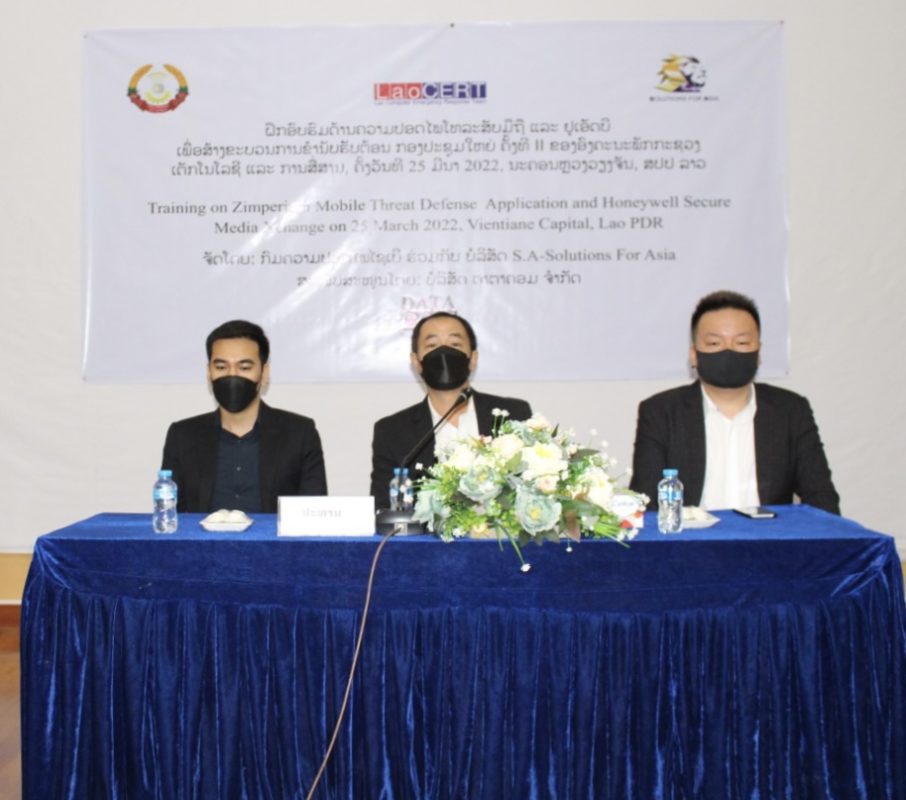 (L to R) Datacom CSO Siphai Chanthavong, Department of Cyber Security Director General Khamla Sounnalat, SA Head of Laos market Max Lee
Director General of the Department of Cyber Security, Khamla Sounnalat, gave the opening speech to this exclusive training session and reiterated the government's plan to adopt ICT technologies across the ministries and departments as part of an overarching infrastructure digitalisation process. "A cybersecure government network lays the foundation for our country's progression and digitalisation. Increasing connectivity and digital interactions makes our cybersecurity efforts necessary and important," said Sounnalat.
Max Lee, Head of Laos market for SA, had arrived in Lao PDR earlier this month to facilitate the meetings and coordination leading to the event, affirming SA's commitment to supporting the efforts of MTC. "Our team and local partner (Datacom) are grateful to work with the government as they embrace digitalisation, and we are here to help them do so securely, with strong compliance and good governance," Lee emphasised.
Lee conducted the Zimperium zIPS MTD training with virtual support by SA's technical team in Thailand. Attendees were able to witness a simulated hacking on a mobile device and thereafter, to install and activate the zIPS app on their own device via a QR code.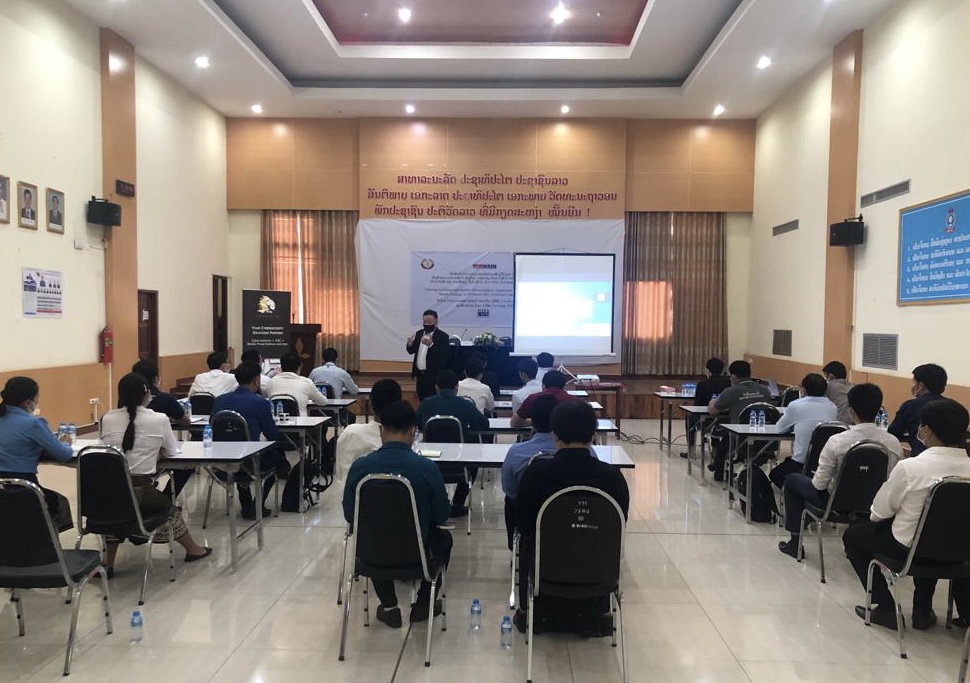 Presentation and MTD demo by SA's Max Lee
The team at Datacom shares the same vision of progress through technological advancements, to secure the future for the Lao people. In addition to protecting the mobile endpoint, Datacom highlighted that government networks and systems are important to keep secure. One key aspect is the cybersecurity for critical information infrastructure (CII) and the data cleansing solution by Honeywell SMX is able to deliver on this. Datacom's CSO, Siphai Chanthavong, also attended the event and shared the importance of local IT support in implementing the solutions presented.
The Honeywell SMX presentation was made to representatives from 16 ministries and showcased how this easy-to-deploy scanning device can protect enterprises from advanced USB threats, a major threat in OT environments.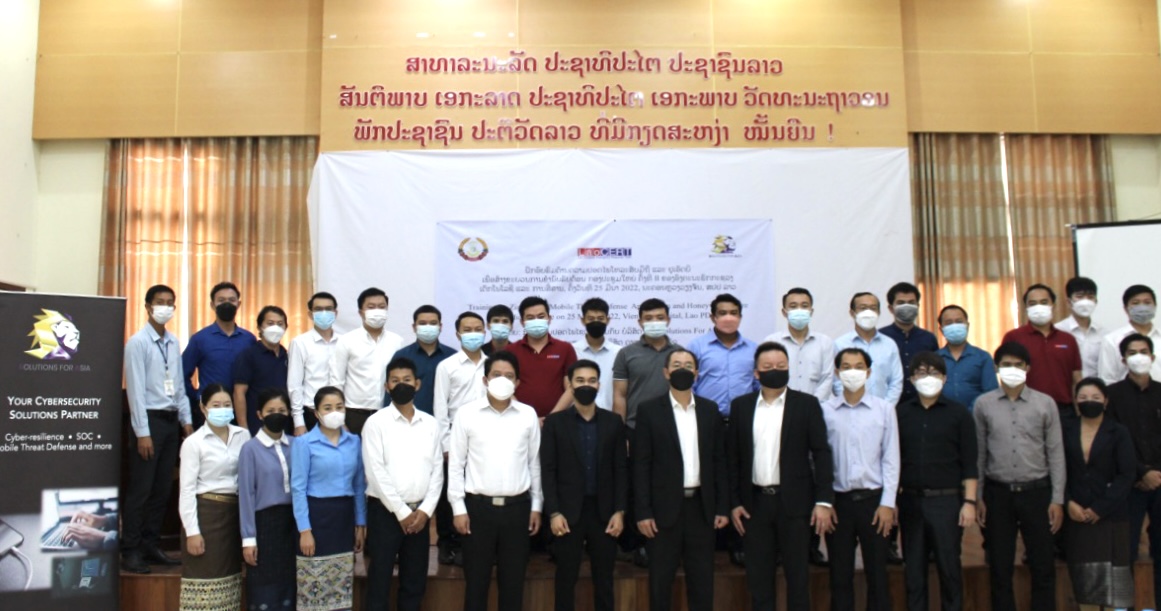 Participants of the mobile threat defense training session
The training is a first step towards the goal of making Lao PDR the first cyber secure country in IndoChina. Participant response, even from those who had joined via the digital Zoom meeting platform, was encouraging with many attendees seen using their zIPS MTD app afterwards and discussing the insights from the solution demos.